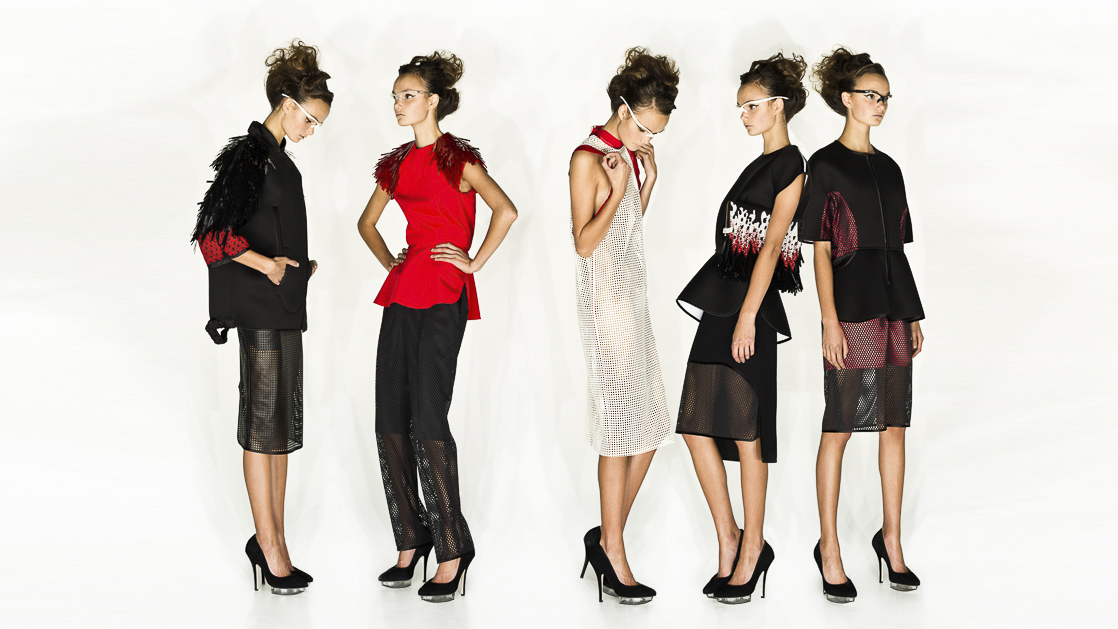 An experimental short video using the high-tech fabrics the designer duo based their collection on.
I designed and produced a bespoke look book for this collection.
These images used the high-tech fabric as a starting point.
I projected scanned images of their high-tech fabric on top of the models face.